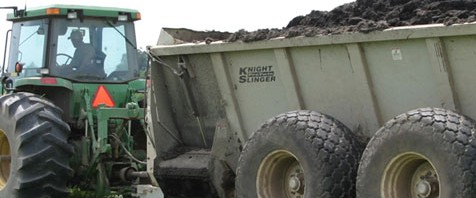 Our commitment to biosolids recycling is based on the following:
It's safe. This is supported by overwhelming scientific evidence and over 30 years of practical experience.
It's good for the land. Agriculture application and composting of biosolids benefit the environment by recycling valuable nutrients and soil conditioners.
It's good for family farms. The land application of biosolids benefits family farms by enriching Virginia soils and significantly increasing farm productivity.
It helps preserve rural open space and protect the Chesapeake Bay.
Biosolids compost benefits homeowners' lawns and gardens and commercial landscapes by improving soils and plant growth.