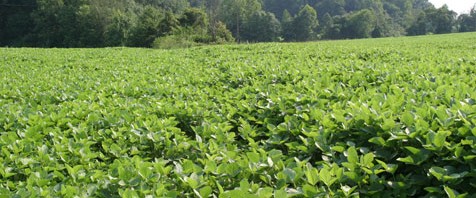 Using Biosolids
Farmers depend on the healthiness of their farm. So, when considering fertilizers, they want to make the best possible choices for their farms. The VBC developed this informational brochure to answer basic questions about the use of biosolids on family farms.
Fact Sheets
The following fact sheets on biosolids were prepared by the Virginia Biosolids Council. They can be downloaded and opened and printed with Adobe Acrobat Reader.
1. Can disease-causing organisms be spread through the air during biosolids land application?
2. Can biosolids harm our streams and groundwater?
3. Who regulates the generation and land application of biosolids in Virginia and how can I be sure they protect my health and the environment?
4. How do biosolids help soils and crops?
5. How do other states and countries handle biosolids?
6. How do we know that biosolids are safe?
7. Is Staph aureus transmitted by biosolids?
8. How much land is receiving biosolids in Virginia?
9. Biosolids: Frequently Asked Questions.
10. Who supports the land application of biosolids?
11. How do biosolids benefit Virginia's forests?
Land Application and Composting of Biosolids
The Water Environment Federation has prepared an excellent Q&A/Fact Sheet on Land Application and Composting. Click HERE to download the PDF file.