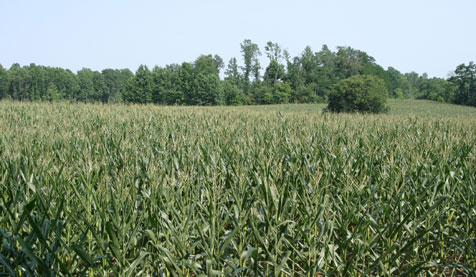 Experience & Research
Here are some brief examples of the experience and the research documenting the agricultural benefits of biosolids:
Yields of corn and hay increased by more than 50 percent on multiple sites in Cumberland County, Virginia after the application of biosolids, according to farmer Joe Hazlegrove.  He added that these crops were much more drought resistant than crops that did not receive biosolids.  Farmers across Virginia report similar results.  Statement by Joe Hazlegrove, 2011.
More than 10 years of research in New Zealand demonstrated "that land application of biosolids can significantly increase the economic returns from a plantation [pine] forest…" Economic analysis of growth response from a pine plantation forest applied with biosolids, 2003, Kimberley, Wang, Wilks, Fisher and Magesan.
A study published in the Australian Journal of Experimental Agriculture in 2005 found that biosolids increased the production of cereal grains by as much as 50 percent over a three-year period. The effect of biosolids on cereals in central New South Wales, Australia. 1. Crop growth and yield, J. L. Cooper.
More Information
Quick Facts
Can biosolids be applied to forests?
The application of biosolids to forestland is recognized as an effective method of fertilization and soil conditioning. Learn more.
Join the discussion on Facebook.