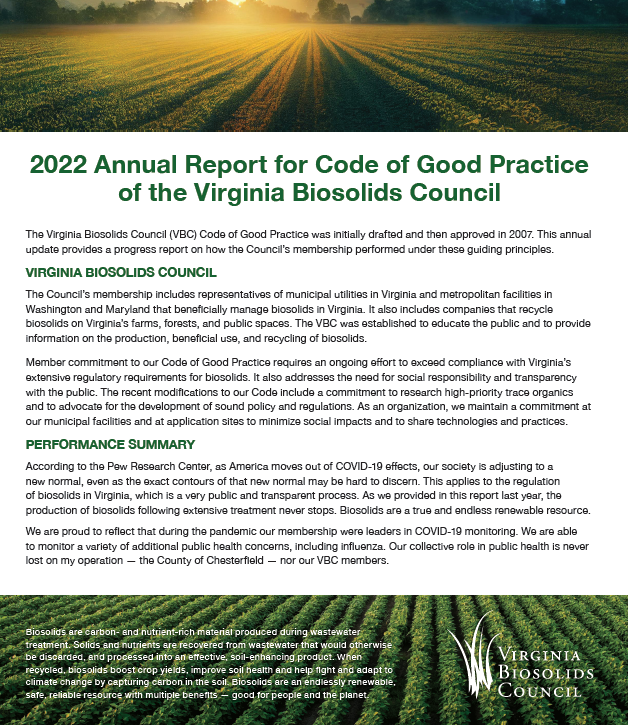 The Council's membership includes representatives of municipal utilities in Virginia and metropolitan facilities in Washington and Maryland that beneficially manage biosolids in Virginia. It also includes companies that recycle biosolids on Virginia's farms, forests, and public spaces.
Member commitment to the Code of Good Practice requires an ongoing effort to exceed compliance with Virginia's extensive regulatory requirements for biosolids. It also addresses the need for social responsibility and transparency with the public. As an organization, we maintain a commitment at our municipal facilities and at application sites to minimize social impacts and to share technologies and practices.
Read the complete report HERE.