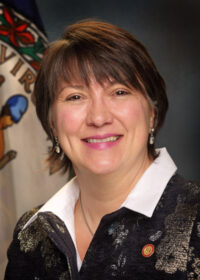 Betting Ring, Virginia Secretary of Agriculture and Forestry
Like many legal terms, the words "heirs property" probably do not mean a lot to most Virginians. This concept and the legal structures that surround it has contributed to the loss of family-owned farm and forestland for decades.
Thanks to over a year's worth of hard work led by the Black Family Land Trust, Virginia's United Land Trusts, the Virginia Bar Association, and the Uniform Laws Commission, among others, the General Assembly unanimously passed a consensus piece of legislation that aims to solve many of the problems associated with our legal system's broken way of dealing with heirs property. This is an important first step toward ensuring more Virginia families can stay on the land that they have stewarded for generations.
Governor Northam signed this legislation when it came to his desk in March, and I proudly voiced my support on his behalf to the General Assembly this past session. We are all grateful for the leadership of Senators Frank Ruff and Jennifer McClellan and Delegates Patrick Hope and Michael Webert in carrying these bills.
Our entire coalition joined basketball Hall of Famer Ralph Sampson on Blakey Farm, his own family's heirs property in Rockingham County, on Monday, July 20, for a ceremonial signing of the legislation.
Heirs property refers to land that has been passed down from generation to generation informally, without a will. This results in the land being owned "in common" by all of the heirs, which could mean that there are family members who have never set foot on the land, worked it, or even paid taxes on it, who are considered by the Commonwealth to have tenancy in common ownership rights to the property.
One example of when this becomes a problem is an outside developer approaches a distant family member, acquiring their share, and then filing a partition action to force the sale of the entire property, often at a value far below the market.
Numerous families, who have lived on the same piece of property for a century or more, have unfortunately lost their land and the wealth they accumulated over multiple generations, due to a broken legal construct.
Land loss is something that may be easy to ignore in the abstract, but when confronted with its true impacts, we know we must take action.  As the late Congressman John Lewis stated so eloquently, "when you see something that is not right, not fair, not just, you have to speak up. You have to say something; you have to do something." The coalition did just that.
This issue disproportionately affects low- and middle-income families and other communities that may not have adequate access to the legal tools to protect and preserve their land. Heirs property issues also affects landowners in both urban and rural parts of Virginia.  According to research from Auburn and Tuskegee Universities, there are approximately 150,000 to 175,000 acres of heirs property in Southern Virginia alone.
Furthermore, heirs property has historically been one of the numerous contributing factors of the loss of land and wealth by African Americans nationwide. In 1920, Black-owned farms numbered more than 900,000, which was 14% of total farms. Over the next 50 years and during the height of Jim Crow, this number dropped by 95%. As of the last U.S. Department of Agriculture (USDA) Census of Agriculture, there are now only approximately than 46,000 Black farmers, which make up less than 2% of all farmers.
In 2010, the Uniform Laws Commission developed the Uniform Partition of Heirs Property Act, and since then, multiple states have adopted its provisions. Virginia became the 16th this past session. The new law preserves the rights of co-tenants to sell their interest in inherited real estate but also ensures that other tenants have the proper due process.
It took years of work to build consensus for the Uniform Partition of Heirs Property Act. It is an essential tool when it comes to preventing the loss of land, especially for African American families.  We have more work to do, but I am proud that the Commonwealth of Virginia has made retaining family-owned farm and forestland a top priority, and that by working collaboratively; we have been able to find creative solutions to complex issues.  We can do even more to keep Virginia's farms and forestland intact, and, in the family, if we work together.