In 2019, approximately 134,000 dry tons of biosolids was beneficially used as a soil amendment on farms and forested lands in Virginia. This represents a little more than was used in Virginia in 2018, and slightly less than applied on farms and forests in 2018. This year – 2020 – based on data provided by Virginia's Department of Environmental Quality (DEQ), the projected use of biosolids will be lower (~10%) than last year.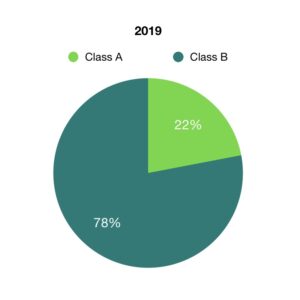 Of the total volume of biosolids beneficially used in Virginia in 2019, about 78% was Class B and the remaining percentage is considered Exceptional Quality (EQ) Class A biosolids. The percentage of Class B is about 85% so far this year, and the remaining 15% EQ Class A.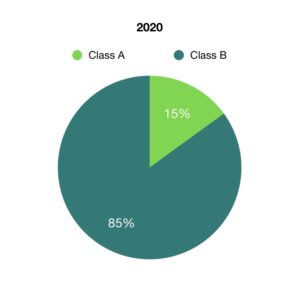 The application of about 134,000 dry tons in 2019 represents more than 3,545 application activities in Virginia in one calendar year. So, for days when application occurred, according to DEQ, there were 303 days during the calendar year when the recycling of biosolids on a farm or forest in Virginia was occurring.
Through September of this calendar year, recycling activities have occurred on 265 days, and during each day when an application occurred, there were about 10 site-specific recycling activities occurring. In other words – every day when biosolids was applied to a farm or forest in Virginia, there were about 10 sites receiving biosolids. Perhaps a good measuring stick for the recycling program in Virginia – of material generated by Virginia's utilities and then recycled by farmers who choose to use biosolids as a soil amendment – is that so far in 2020 there have been only 21 biosolids complaints reported to DEQ – when there were more than 2,268 unique application activities.
"The biosolids community cares a great deal about its strong and historic record of compliance," said Jamie Heisig-Mitchell, HRSD'S Chief of Technical Services and President of the Virginia Biosolids Council. "Our Code of Good Practice contains foundational compliance and performance expectations for all of its members, which we all take seriously. Despite the very active recycling of biosolids that occurs almost daily in Virginia, and specific notification requirements contained in Virginia's regulations, the public's concern – at least as it relates to day-to-day recycling activities – appears to be minimal as long as the public is certain that regulations and best practices are followed."