Soybeans are just now starting to sprout at VBC's research plot at the Eastern Virginia Agricultural Research and Extension Center (EVAREC) in Warsaw. This project, looking at the impact of biosolids application and PFAS in soils, is part of a national PFAS study conducted by Dr. Ian Pepper of the University of Arizona. The plot is divided into three areas: a control section and two different sections where Bloom was applied at differing rates.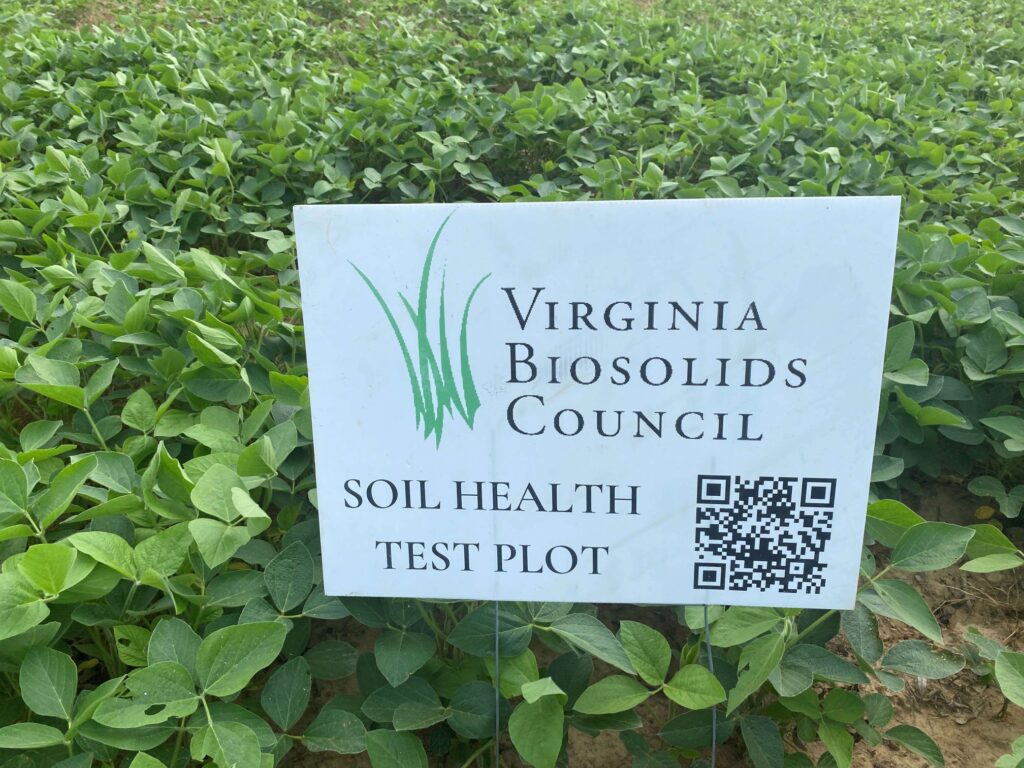 Director Joseph Oakes said, "since biosolids were applied in mid-May and the soybean were planted a couple days after, we are looking forward to seeing both the results on soybean yield as well as the PFAS information."
You can find more information on the national collaborative PFAS study here.
United Soybean Board Director Shannon Ellis said, "Virginia soybean growers look forward to viewing the results of the VBC soybean yield trials at the EVAREC in Warsaw, VA. We are committed to producing the highest quality soybeans while utilizing the most sustainable production methods. These research trials will provide valuable information for our producers to make informed soybean production decisions."